John and Vanessa often receive spam emails from companies they have never heard of. They wonder how the new GDPR protects their rights:
As can be seen, these GDPR 'consumer rights' in this infographic include: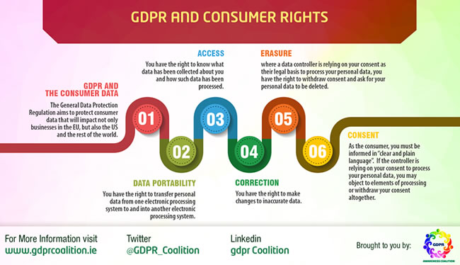 The mentioned right to data portability.
The data subject's right to access to information.
The right of correction, technically known as the right to rectification.
The also mentioned right to be forgotten (erasure).
The rights in the scope of consent (if that's the legal ground for processing).